Chrome Hearts Sues Fashion Nova In A California Federal Court For Copying Horseshoe Trademarks
Chrome Hearts filed a lawsuit against Fashion Nova in a California federal court this past Thursday. The Los Angeles-based brand claims that the online retailer is selling apparel with graphics that bare a resemblance to its horseshoe-inspired designs. The brand also argues that Fashion Nova is intending to allegedly sell these identical reproductions to deceive consumers and cause error to the origins of the horseshoe insignias.
Fashion Nova has ostensibly hijacked elements from three of the Chrome Hearts trademarks. One of the examples is the Love Warrior Long Sleeve Top that features a stylized horseshoe pattern on the back portion with "Love Warrior" phrasing in Chrome Hearts' widely-used Old English typeface. Moreover, instead of featuring a Celtic cross in the middle of the horseshoe graphic like Chrome Hearts does, Fashion Nova embellishes a rose instead.
Considering the risk of confusion, Chrome Hearts argues that it did not license or give permission to Fashion Nova to use its intellectual properties. The brand thereby asserts that Fashion Nova has infringed on its branding and participated in a misallocation of origin under Lanham Law of Unfair Competition in Californias Business Violations of Code and State Law on Trademark Infringement and Unfair Competition.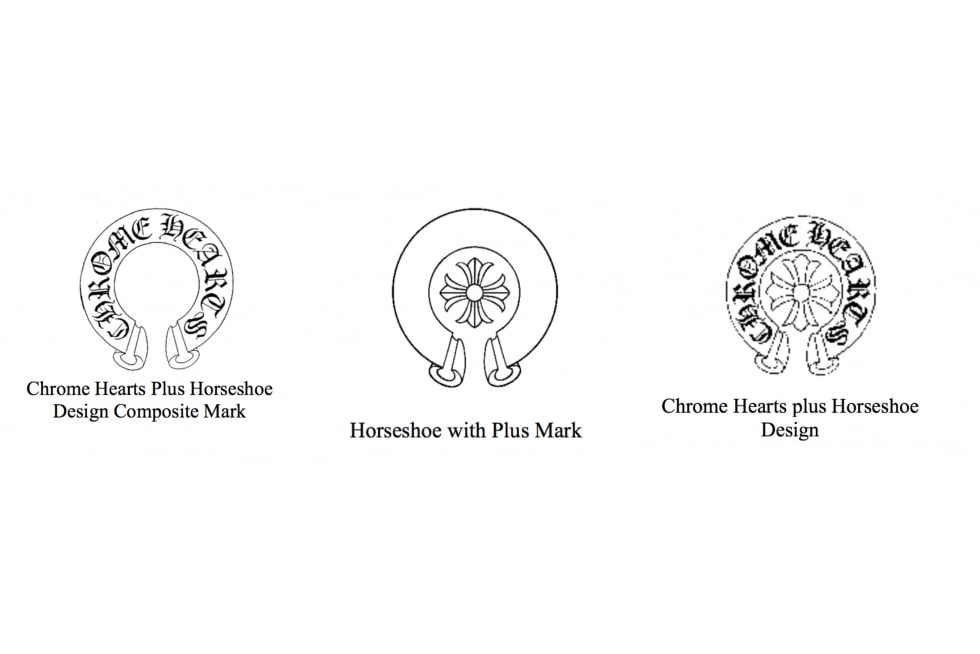 Although Fashion Nova has yet to respond to these allegations, the retailer's counterargument might be that it was using the designs for purely decorative reasons and not as a means to take ownership of those graphic elements or to dupe consumers into thinking that its products are affiliated with Chrome Hearts.
Conclusively, Chrome Hearts argues that its intellectual properties were harmed by Fashion Nova's reproductions and is seeking an injunction to bar Fashion Nova from producing, importing, advertising, supplying, and distributing its counterfeit items for profit. The brand also wants Fashion Nova to relinquish or dispose of its remaining inventory of counterfeit products while also seeking monetary damages.
Fashion Nova is just one of the brands Chrome Hearts is embroiled in a legal battle with over identical products. The label is currently on the wake of settling its trademark lawsuit filed against the streetwear brand MNML for allegedly misusing its signature crossover logo on a pair of jeans.
You can read the full lawsuit from Chrome Hearts against Fashion Nova here, courtesy of The Fashion Law.
For more on FASHION, follow us on Instagram @fashionpivot | Twitter: @fashionpivott | Facebook: Fashio0npivott|
If you have a story or suggestion, Email: info@fashionpivot.com
Leave your views in the comment box below
Search Article