Kim Kardashian Wears A Dress Made Entirely Of Pearls To The 2023 Met Gala
Kim Kardashian has arrived at the 2023 Met Gala—and she brought eldest daughter North West as her date.
Despite rumors earlier this year that the Kardashian-Jenner clan would not be invited to this year's event at the Metropolitan Museum of Art, Kardashian indeed showed out on the red carpet in a look that would have made Karl Lagerfeld proud.
The SKIMS founder's maximalist outfit consisted of a white midi dress by Schiaparelli made entirely of strands of pearls—and reminiscent of the pearl look she wore on her 2007 Playboy cover. It also featured a silky corset bodice and bra in a golden hue. Kardashian finished the bold ensemble with a massive diamond-and-pearl choker, diamond stud earrings, white sandals encrusted with pearls, and a matching pearl anklet. She additionally wore an airy white jacket and opted for bronzy makeup and a dramatic updo.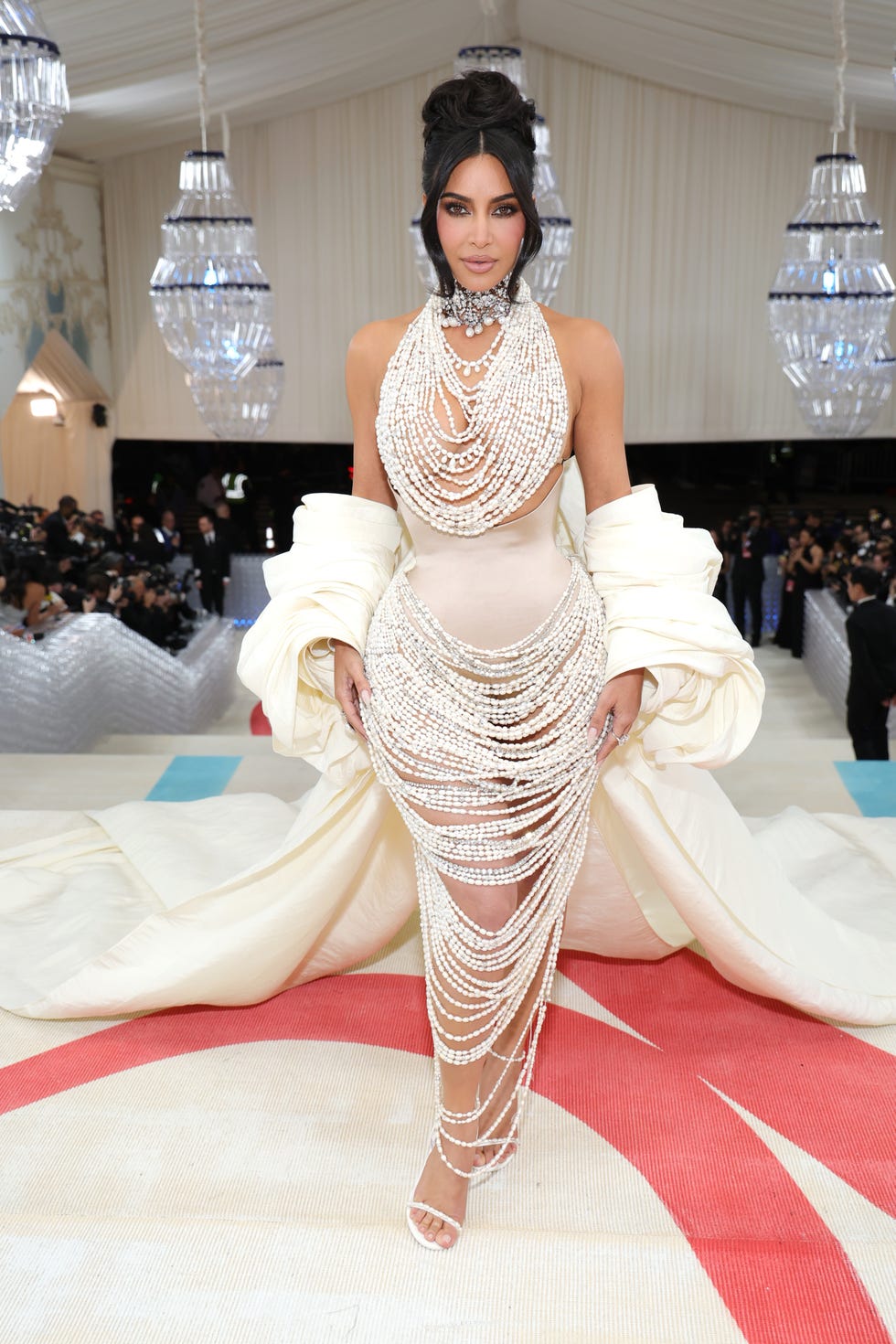 KEVIN MAZUR/MG23//GETTY IMAGES
JAMIE MCCARTHY//GETTY IMAGES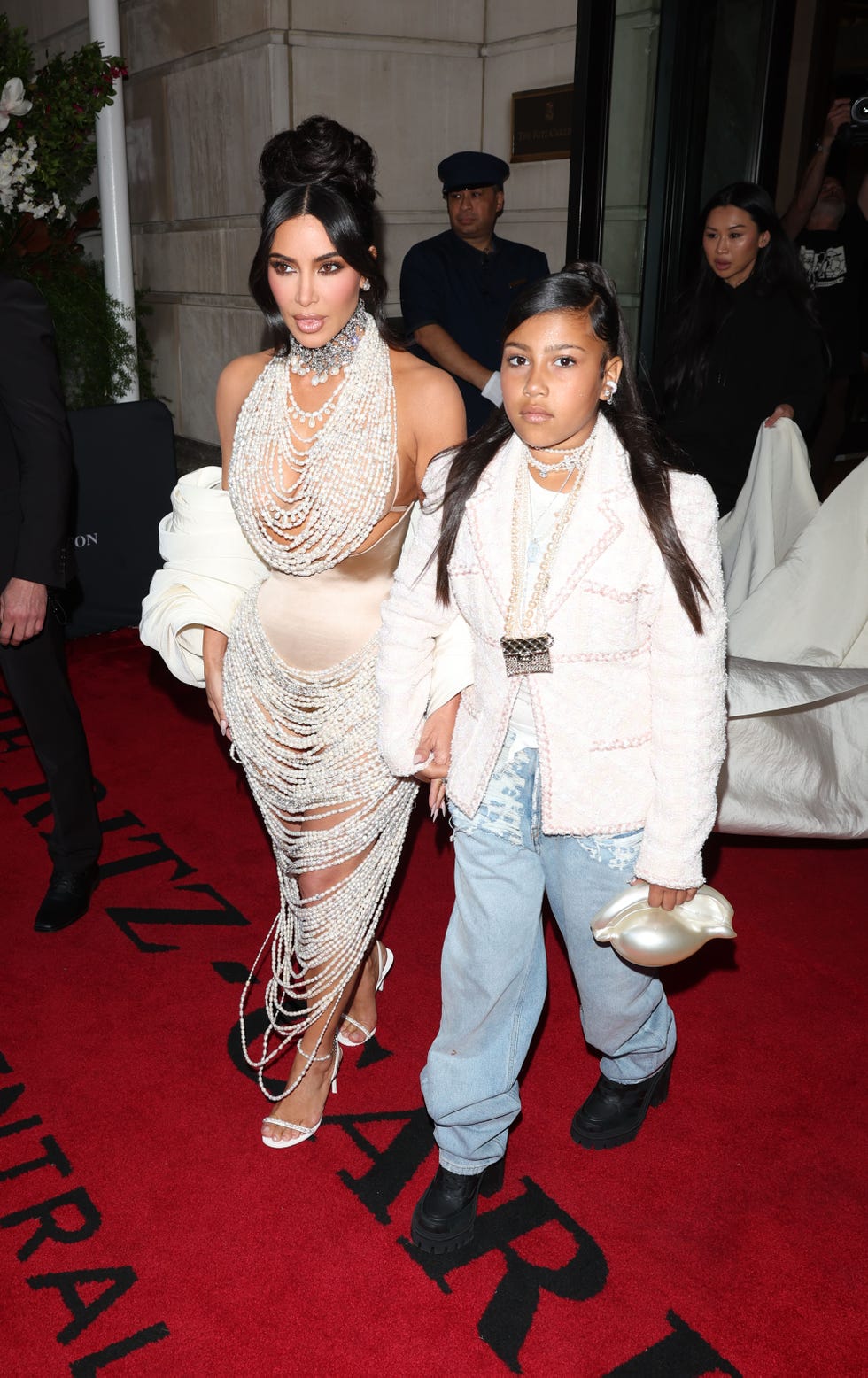 MEGA//GETTY IMAGES
Daughter North, meanwhile, showed off her more casual style in a white-and-pink tweet jacket by Chanel, relaxed light blue jeans, chunky black boots, and layers of Chanel necklaces. She added more shimmer with diamond earrings and a pearl-shaped clutch.
Before the Met Gala, Kardashian threw a fun and relaxing girls' night with sister Khloé Kardashian and some of their friends. The group attended an Usher concert before enjoying massages in their Karl Lagerfeld-themed hotel suite.
Kardashian was a longtime friend of the former Chanel creative director. When he died on February 19, 2019, Kardashian shared a message on social media mourning the loss. "We lost a true legend!!!! You were such an inspiration to the world! You shot my first fashion shoot and I was so nervous to work with such an icon!" she wrote on Instagram alongside a series of photos with Lagerfeld.
"The world is so much chicer because you existed! I am beyond honored to have met you and had the opportunity to work with you. You are so loved and will be so missed 💔," she added at the time.
For more on FASHION, follow us on Instagram @fashionpivot | Twitter: @fashionpivott | Facebook: Fashio0npivott|
If you have a story or suggestion, Email: info@fashionpivot.com
Leave your views in the comment box below
Search Article