Look Inside Off-White™'s Marble-Heavy Milan Flagship Store
Following the recent opening of London's Off-White™ store, the Virgil Abloh-helmed label has announced that it will also be taking residence in Milan.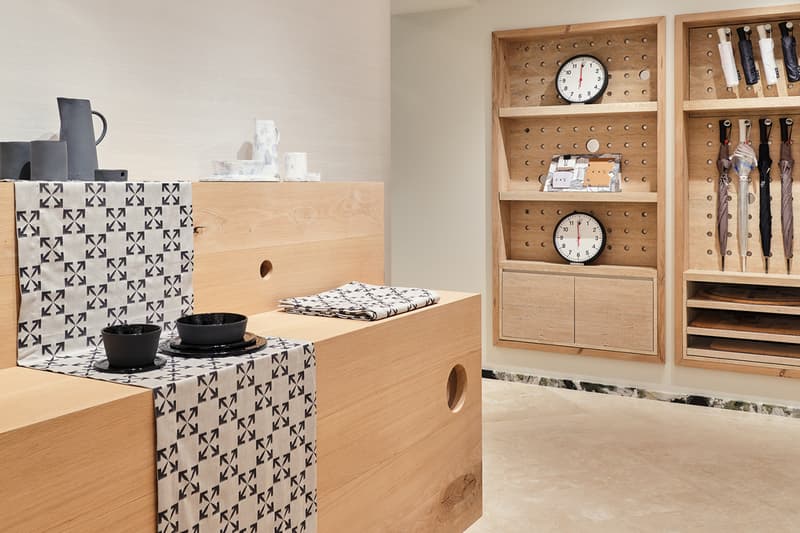 The imprint's first Milan-based store is in the Golden Triangle of Milan Via Verri and spans 400 mq, offering 195 mq of shoppable goods ranging from menswear and womenswear to the brand's homeware collection. It has been designed to offer clients the most luxurious retail experience possible with the message of "sophistication in the now" dominating the space's aesthetic.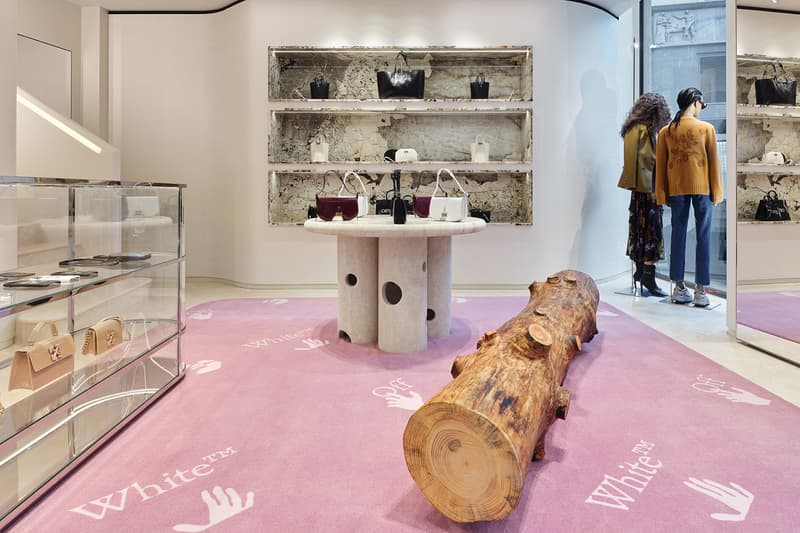 As a result, contemporary design is juxtaposed by Milanese tradition. Soft, white travertine flooring is contrasted by a rose-colored Off-White™ logo rug, which serves as the base for a "fallen" tree that at the entrance of the store. Elsewhere, fixtures, fittings, and details are made from everything including Patagonia marble to polished steel and glass, while wooden plinths showcasing womenswear goods continue to add contrast.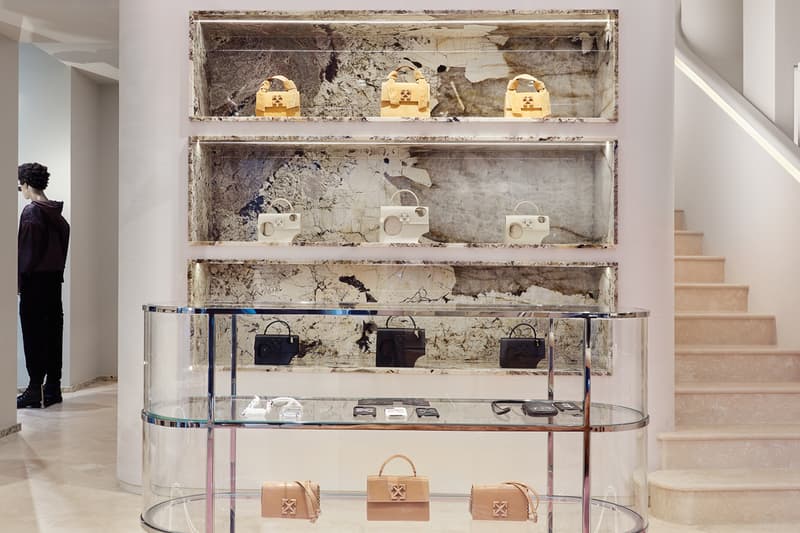 Silk wallpaper lines the second room, where more wooden plinths displaying products suggest the idea of "freshly-cut" trees that are now a semi-finished piece, transitioning you from the "fallen' tree. A flowing staircase leads you upstairs where you're greeted by large, traditionally Italian, arched windows. Here, granite plinths contrast wooden blocks and seating, an earthy green rug, more travertine flooring and touches of emerald marble all around.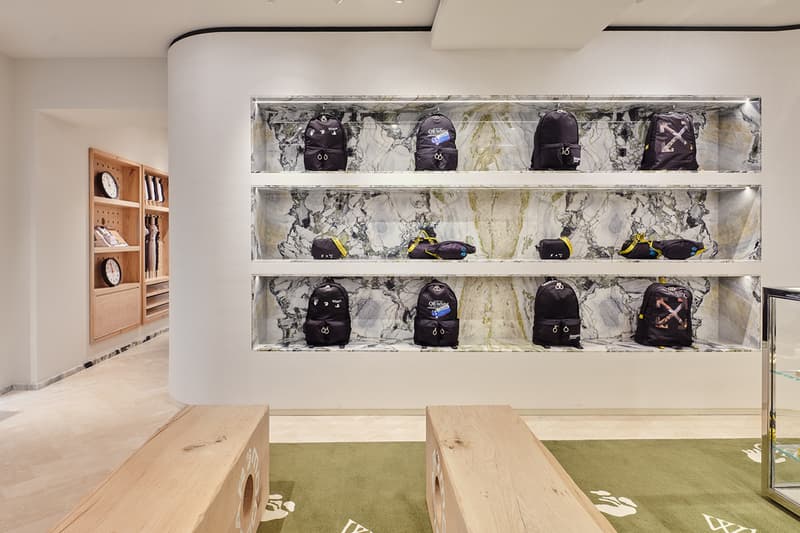 For the homeware, Off-White™ has referenced its "Meteor" motif by featuring circular holes in the wooden displays, which house everything from branded clocks and table cloths to tea sets.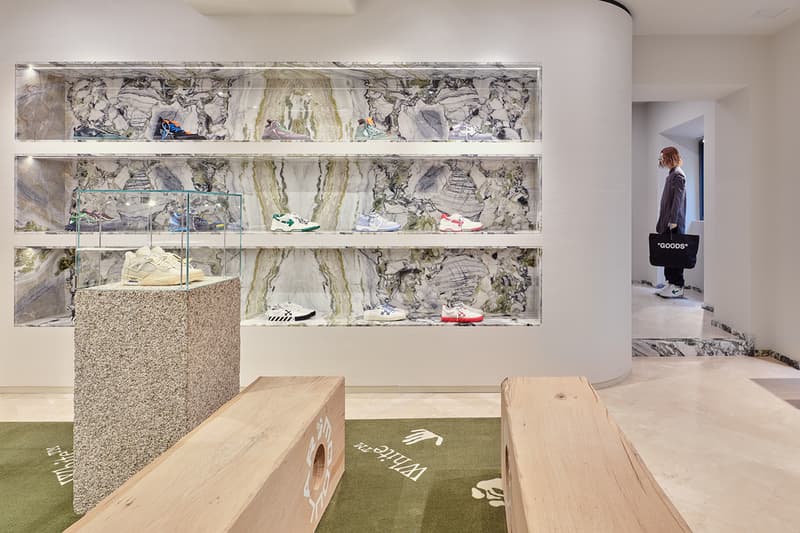 Take a look inside the Off-White™ Milano Via Verri store above, and experience the retail space for yourself now. It is situated on via Bigli corner Via Verr.
Off-White™ Milano Via Verri
Via Bigli, 2,
20121,
Milano MI,
Italy
For more on FASHION, follow us on Instagram @fashionpivot | Twitter: @fashionpivott | Facebook: Fashio0npivott|
If you have a story or suggestion, Email: info@fashionpivot.com
Leave your views in the comment box below
Search Article