Raf Simons Drops The $1,050 USD Purple Skeleton Bracelet From His FW21 Runway Show
Raf Simons' co-ed Fall/Winter 2021 show was yet another foray into the genderless, oversized, textural realms that have dominated the Belgian designer's collections as of late, but littered throughout were new avenues — notably jewelry — and now some of the season's best pieces have begun to drop, such as this skeleton bracelet.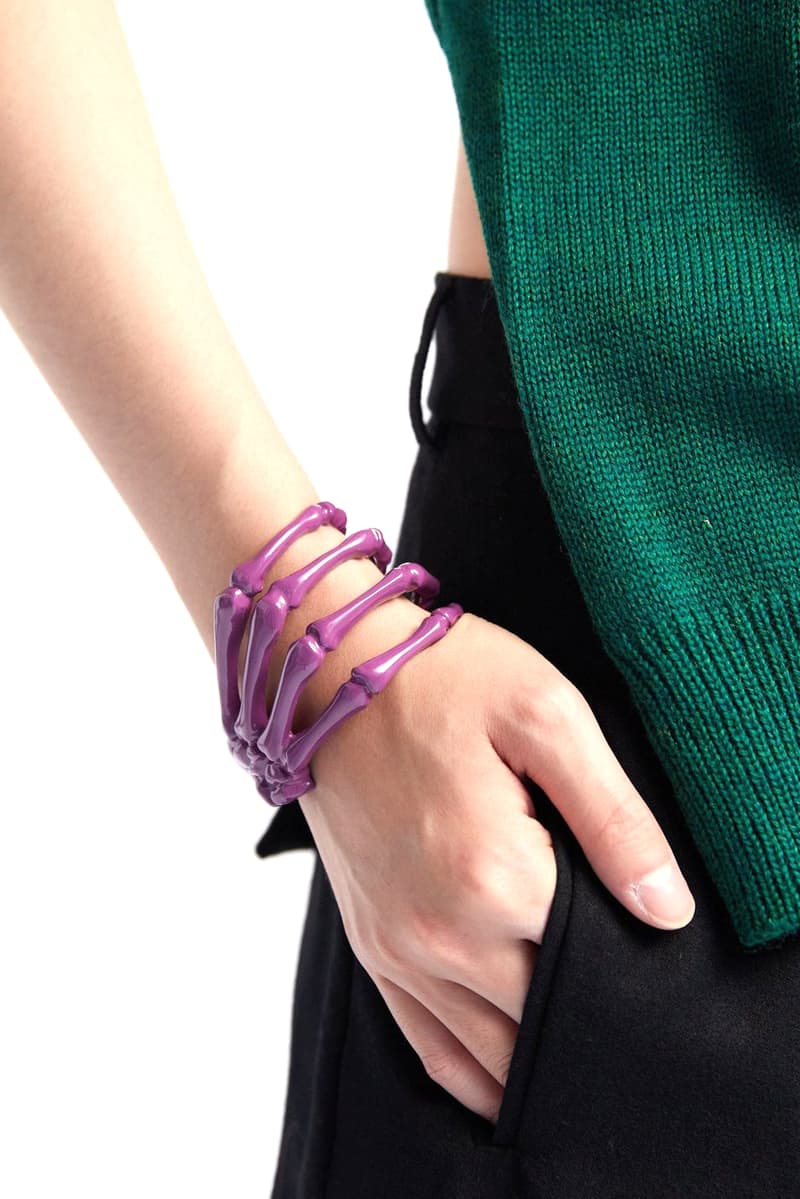 On the runway, the models wore these skeleton bracelets like cuffs that secured, puckered, and pinched at the billowing fabrics that draped from their arms, clasping around the forearm to recontextualize the shapes. However, outside of the runway — and as shown by the images above — the piece is worn in a more traditional fashion around the wrist.
The purple bracelet is made entirely from brass and is polished to give the accessory a pastel, almost magenta-like hue. It's secured using hinge-pin fastening that snaps around the arm to close, while Raf Simons branding on the inside rounds out the bracelet.
Raf Simons' skeleton bracelet in purple can be seen above and purchased from stockists including Machine-A for $1,050 USD.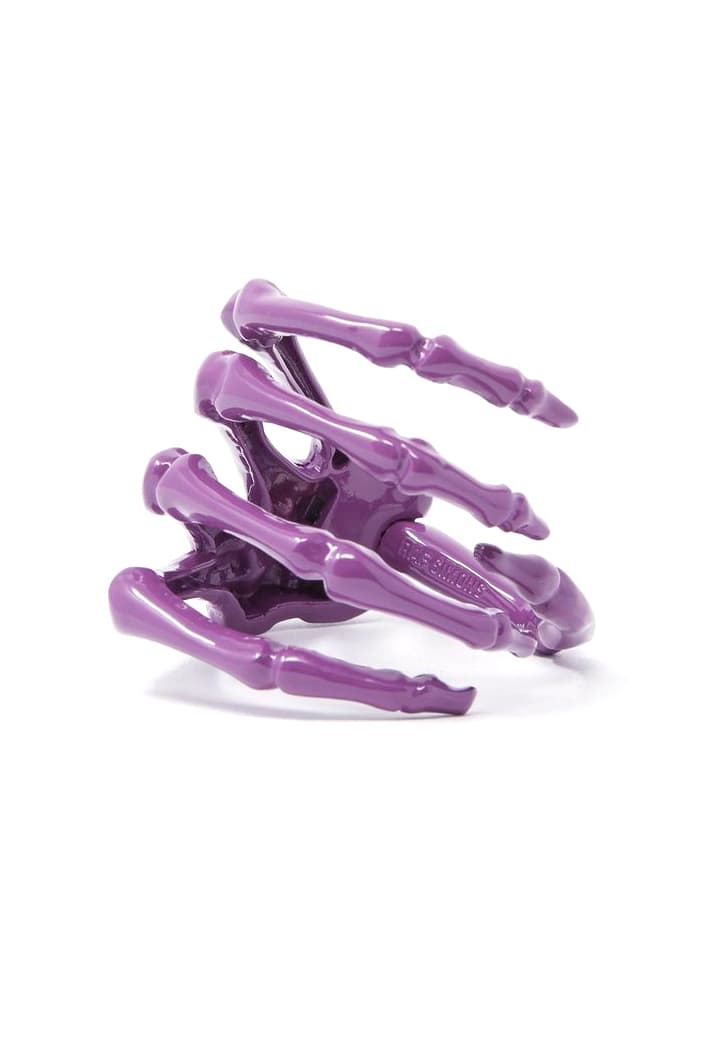 For more on FASHION, follow us on Instagram @fashionpivot | Twitter: @fashionpivott | Facebook: Fashio0npivott|
If you have a story or suggestion, Email: info@fashionpivot.com
Leave your views in the comment box below
Search Article