1017 ALYX 9SM's Black Leather Chest Harness Will Fulfil Your Wildest Fantasies
Matthew M Williams' brand 1017 ALYX 9SM arguably popularized the chest harness trend back in 2017, and since, it has taken its fans on a rollercoaster ride of buckles, straps, and bondage-inspired looks. For its latest creation, 1017 ALYX 9SM has released a black leather chest harness, which would look better worn in the hedonistic underground nightclubs of Berlin than on the streets at fashion week.
The traditionally-inspired chest harness is made entirely from leather and is held together using silver-tone rings. In the center, you'll find the label's signature branded-up rollercoaster buckle clip, while on each of the four corners of the harness 1017 ALYX 9SM has added classic belt buckles to help you fasten the straps.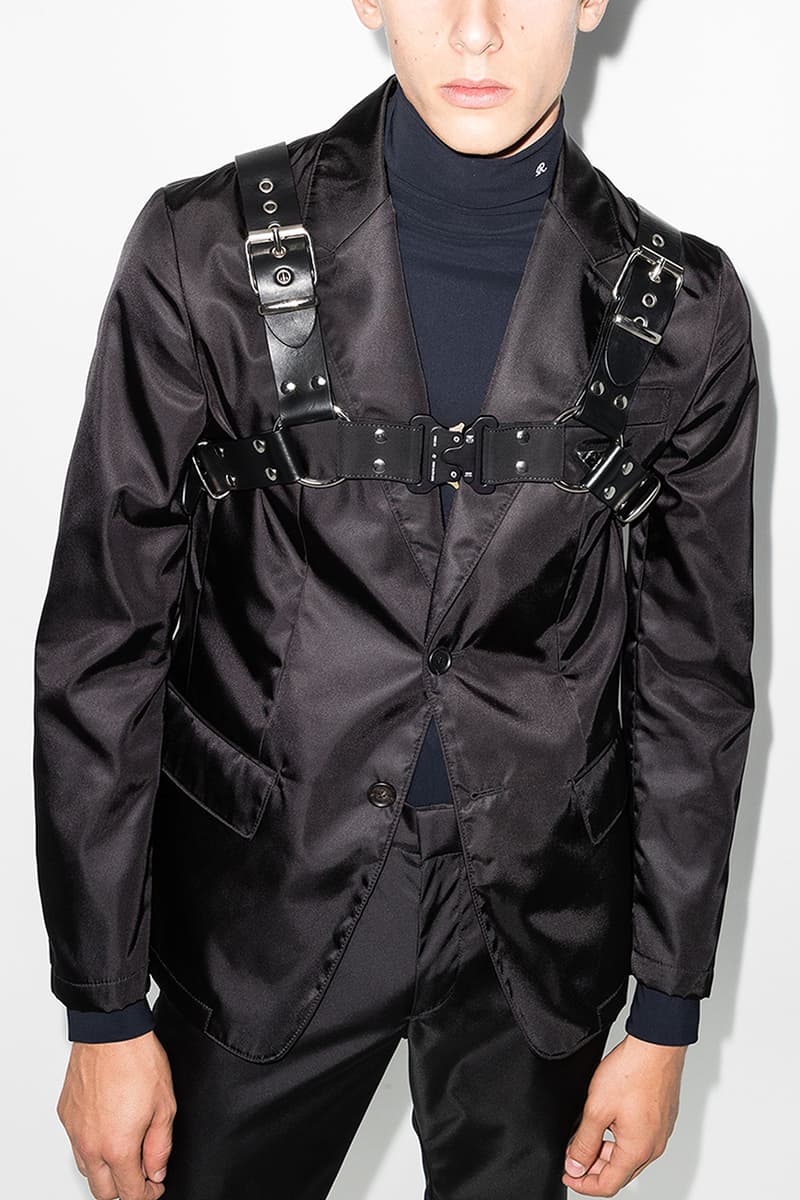 Adding to the BDSM look is its use of silver-tone studs that have been placed on every single strap. Finally, to give the harness some stretch, the straps attached to the rollercoaster buckle have been made from a webbing material and are also finished in black.
Take a look at the 1017 ALYX 9SM black leather chest harness in the gallery above. If you'd like to get your hands on one of these, then strap in, because it can be bought on Browns to the tune of $611 USD.
For more on FASHION, follow us on Instagram @fashionpivot | Twitter: @fashionpivott | Facebook: Fashio0npivott|
If you have a story or suggestion, Email: info@fashionpivot.com
Leave your views in the comment box below
Search Article