Can Leather Ever be Sustainable? The End Consumer Needs To Be Aware
When Filling Pieces launched its 683 line, the Amsterdam-based footwear label had an ambitious plan. The new collection's name was taken from the added production costs incurred when creating more sustainable sneakers. By adding the extra cost to the title — and price — Filling Pieces was making a simple point: the responsibility for sustainability needed to go both ways. "It's a two-way street," Filling Pieces creative director Guillaume Philibert says. "The end consumer, the suppliers and the brands all need to stick together and find a way to collaborate. The end consumer needs to be aware of what it costs to buy more sustainable products."
To create the collection, Filling Pieces worked with new suppliers and materials, including sugarcane, recycled nylon and organic leather. The choice of real — albeit organic — leather could be controversial, as some believe that the material can never truly be sustainable due to its origins as an animal product and the waste caused in the production process. But for Philibert, there is a balance to be struck between using real leather and its synthetic alternatives.
"If you look at the touch and feel of synthetic leather, it doesn't feel as luxurious as real leather," he adds. "We are looking into alternatives, but our consumer might think they're paying a certain amount for a luxurious product and we don't use real leather. We are trying to work and innovate on leather that has the same feel, smell and aging effect as real leather. We just haven't found it yet."
"We are trying to work and innovate on leather that has the same feel, smell and aging effect as real leather. We just haven't found it yet."
While Filling Pieces continues its search for a viable leather alternative, other labels and manufacturers have already found materials that work for them. Last year, the performance material specialist Ultrafabrics made the move into synthetic leather with the launch of its Volar Bio fabric. "The most obvious benefit is the fact that it is animal-free," explains Nicole Meier, the company's director of branding, "but there is also less waste and better yield during production due to the consistency of roll size when compared to leather hides."
Meier understands why some brands are reluctant to fully embrace leather alternatives, but thinks that may be changing. "Leather has been synonymous with luxury for years," she adds, "but progressive designers and creators are starting to change that definition by selecting new and exciting materials." Meier says these new materials will work for "those looking for a traditional leather and those looking for the materials of the future," combining to create what she describes as a "new concept of eco-luxury."
Producers and brands operating in the field all use a nebulous, and fairly interchangeable, glossary of terms to describe their materials. Words like faux, vegan, synthetic and organic all carry their own baggage and associations for leather alternatives, but rarely differ in practical terms. Faux is often looked over due to its association with fake or cheap products, while synthetic brings to mind plastic-heavy constructions. Organic on the other hand, is often still real leather that has been sourced and treated in a better way. While all of these terms are generally vegan — as in, produced without animal products — the label is chosen to accentuate one factor of its production.1 of 4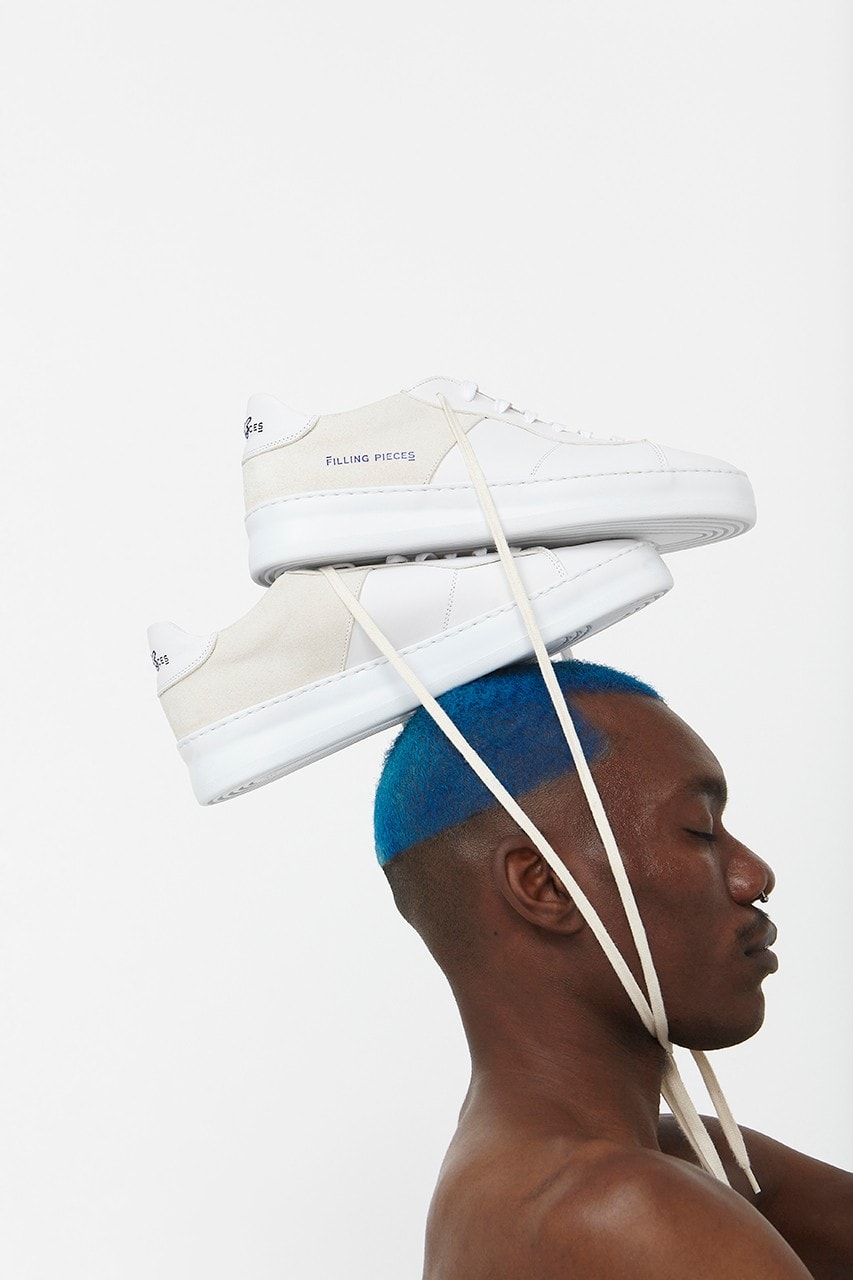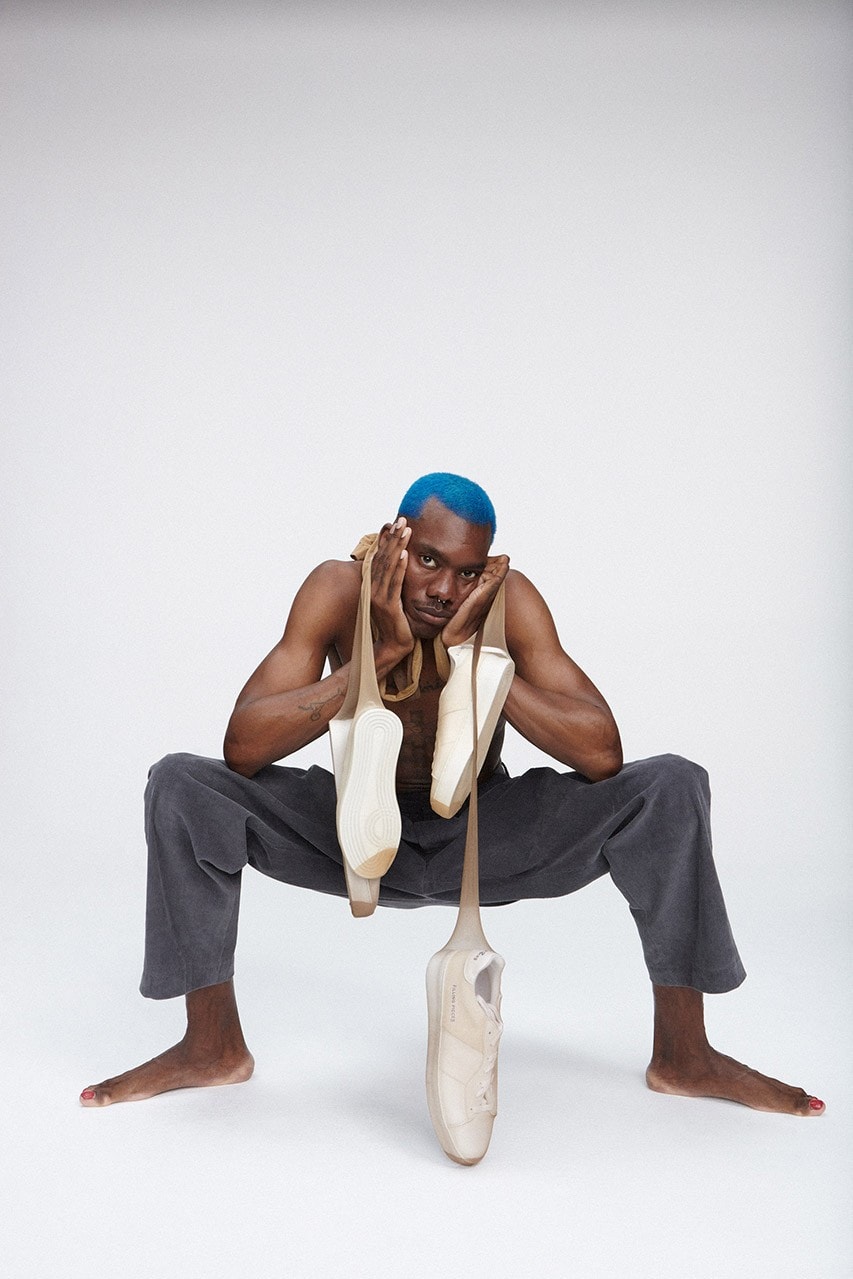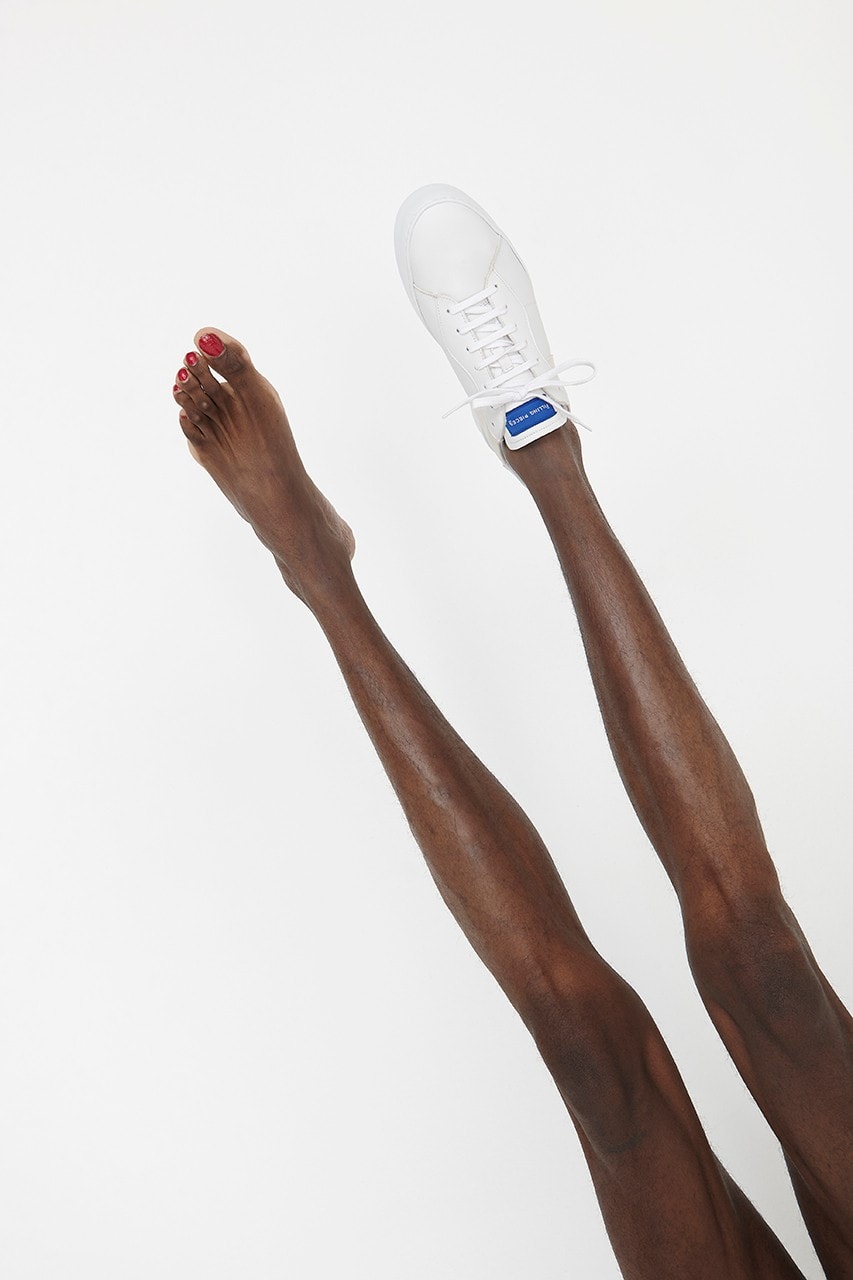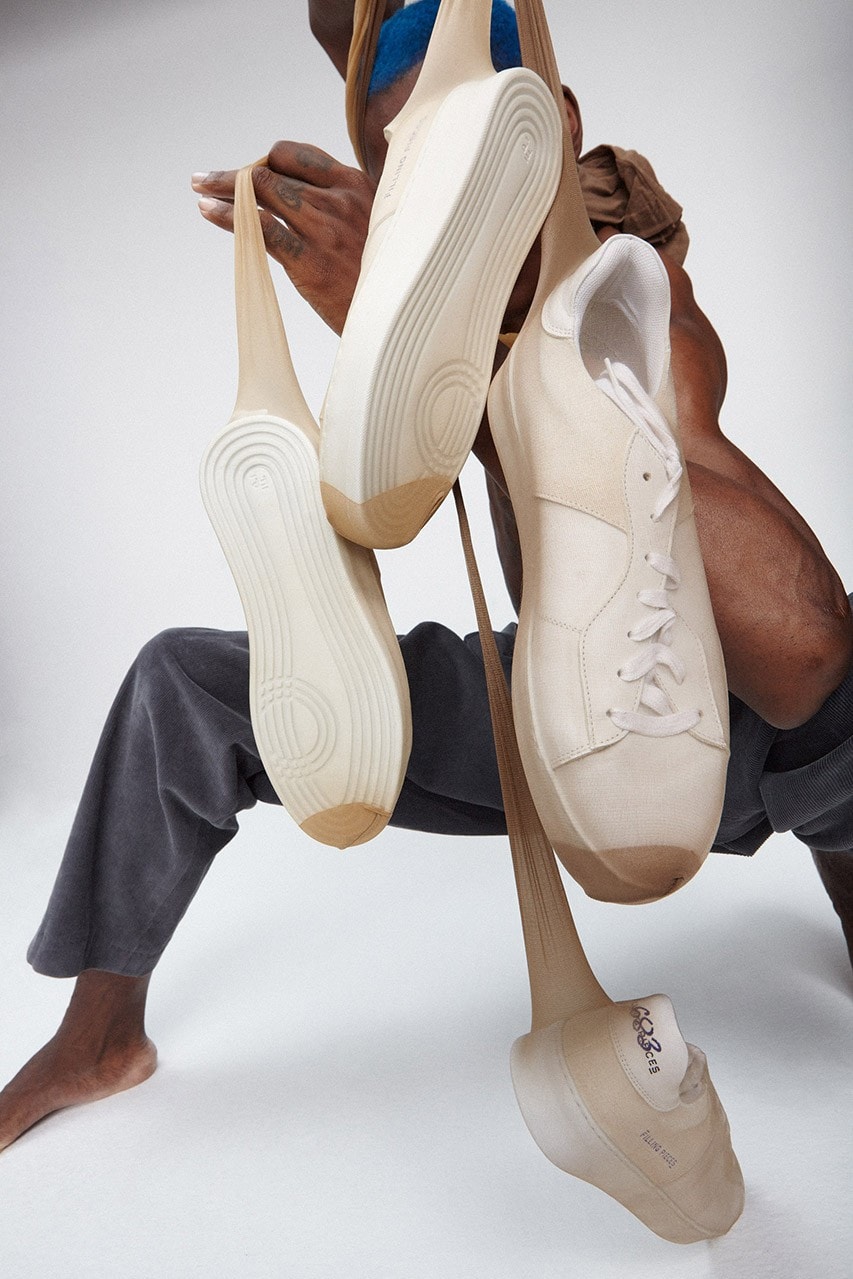 Another brand known for its synthetic leather is Nanushka, which uses the material both to open up the brand to vegans and to pursue more sustainable production. "We believe it is a good option for those who are vegan, and want to have a leather-like garment or bag," explains founder Sandra Sandor. "There is reasonable ground to state that the environmental impact of producing vegan leather is lower than real leather," she adds, pointing to figures from Kering's Environmental Profit & Loss that puts the impact as up to a third lower.
Despite the brand's championing of vegan leather as an alternative, Sandor also acknowledges the drawbacks of using these materials. "Vegan leather is a plastic-based material, and it is not without environmental concerns," she adds, highlighting how the fabric used by Nanushka is produced from polyester and polyurethane, which "use an extensive amount of water, energy and chemicals to be processed and made into the material. For faux-leather, micro-plastic pollution is also a threat both during its life and in the event of ending up in water or landfill."
For Sandor, synthetic leather is still an important material of the future — thanks in part to the ethical concerns of real leather — but the brand has also incorporated some real and regenerated leather into its collections. The regenerated leather used by Nanushka is created by mixing together leather scraps and leather fiber with bonding materials including natural gum. The process is close to the production of paper and creates a texture similar to real leather. "It helps close the loop between resource-intensive fabric production and growing piles of textile waste," Sandor says of the material, "it also reduces requests on land-use, animal rearing, and resource extraction."
"There's no such thing as a truly sustainable anything. The problem isn't this or that material, it's the whole system."
With brands ranging from Nanushka to adidas — which uses a recycled polyester upper for its "Our Icons Go Vegan" collection — using plastic-based leather alternatives fashion is out of step with the wider world's attempt to limit plastic use, whether it's Starbucks scrapping single-use straws or New York banning plastic bags. For some brands, these concerns mean that choosing a more sustainable version of real leather is a better option. Luxury houses such as Gucci and Burberry still use real leather, while also claiming commitment to transparency and traceability in their sourcing as they adhere to social and environmental guidelines.
Equally, utilizing synthetic or vegan leather produced from plastic is not the only path for brands to follow. Gordon Renouf, co-founder of Good On You, an organization that gives brands sustainability ratings, highlights the development of emerging alternatives to the traditional plastic-based leather alternatives. In particular, Renouf draws attention to labels and manufacturers using bio-based products from bio waste such as apple skins, pineapples, leaves and mushrooms amongst others.
These materials have not yet proven themselves to be a widespread successful alternative. "The potential downside of brands choosing synthetic leather is that the long-term environmental costs of scaling up use of those materials are as yet unknown," he explains. "That said, it is unlikely that any of the bio-based leathers will have the same impact as scaled-up animal agriculture."
Renouf also highlights the downsides of real leather due to its origins in the cattle industry, which he describes as "a significant driver of a number of key environmental problems" such as greenhouse gas emissions, deforestation and land use change. "The argument that leather is a 'by-product' of the meat industry is specious as income from leather sales contribute to that industry's viability."1 of 6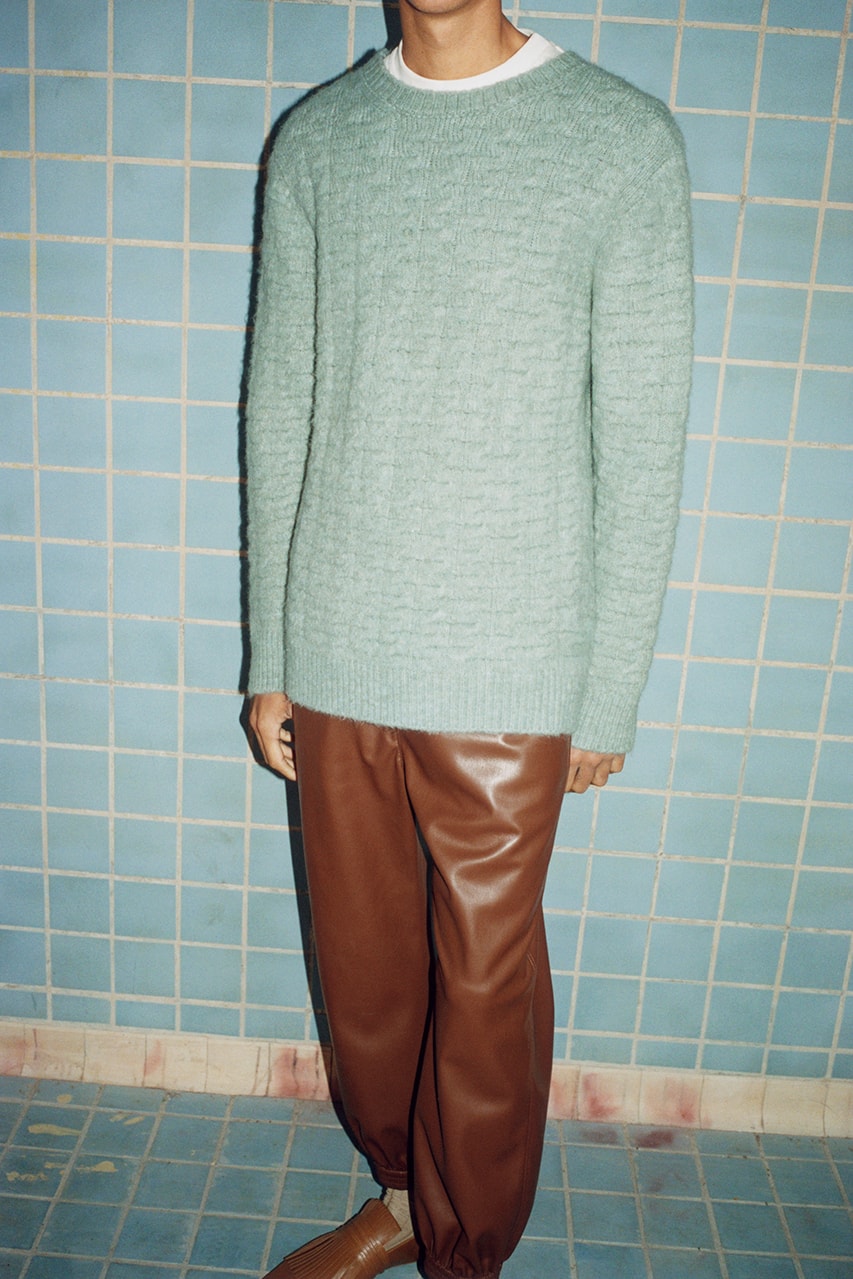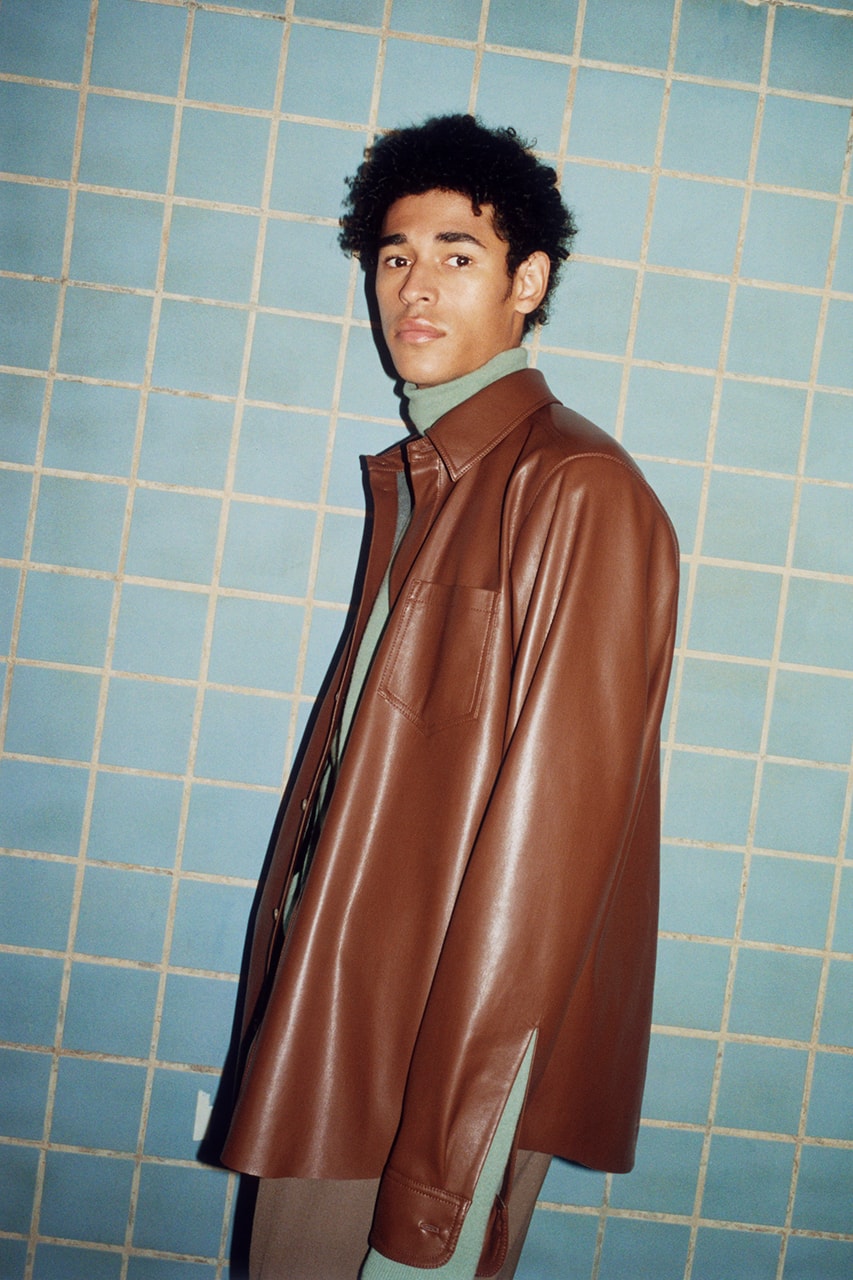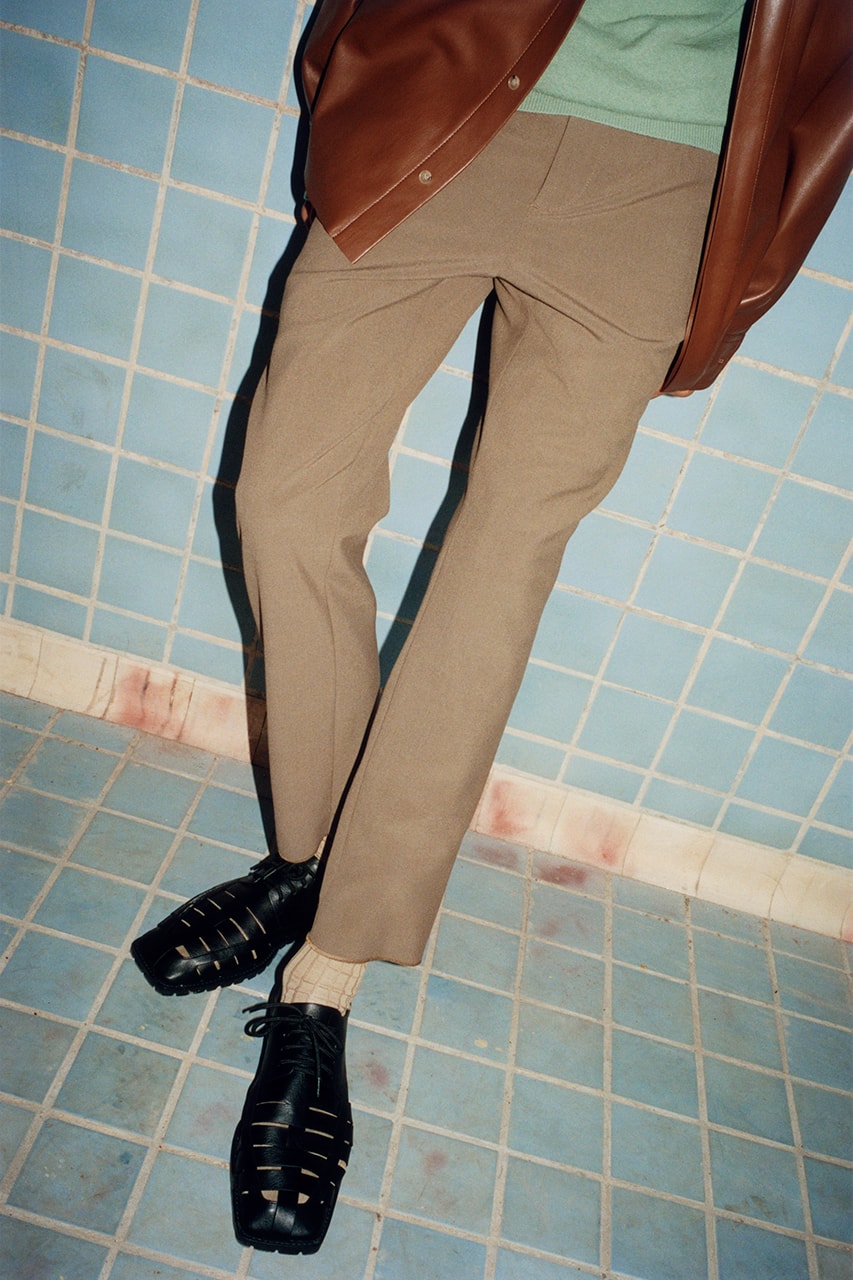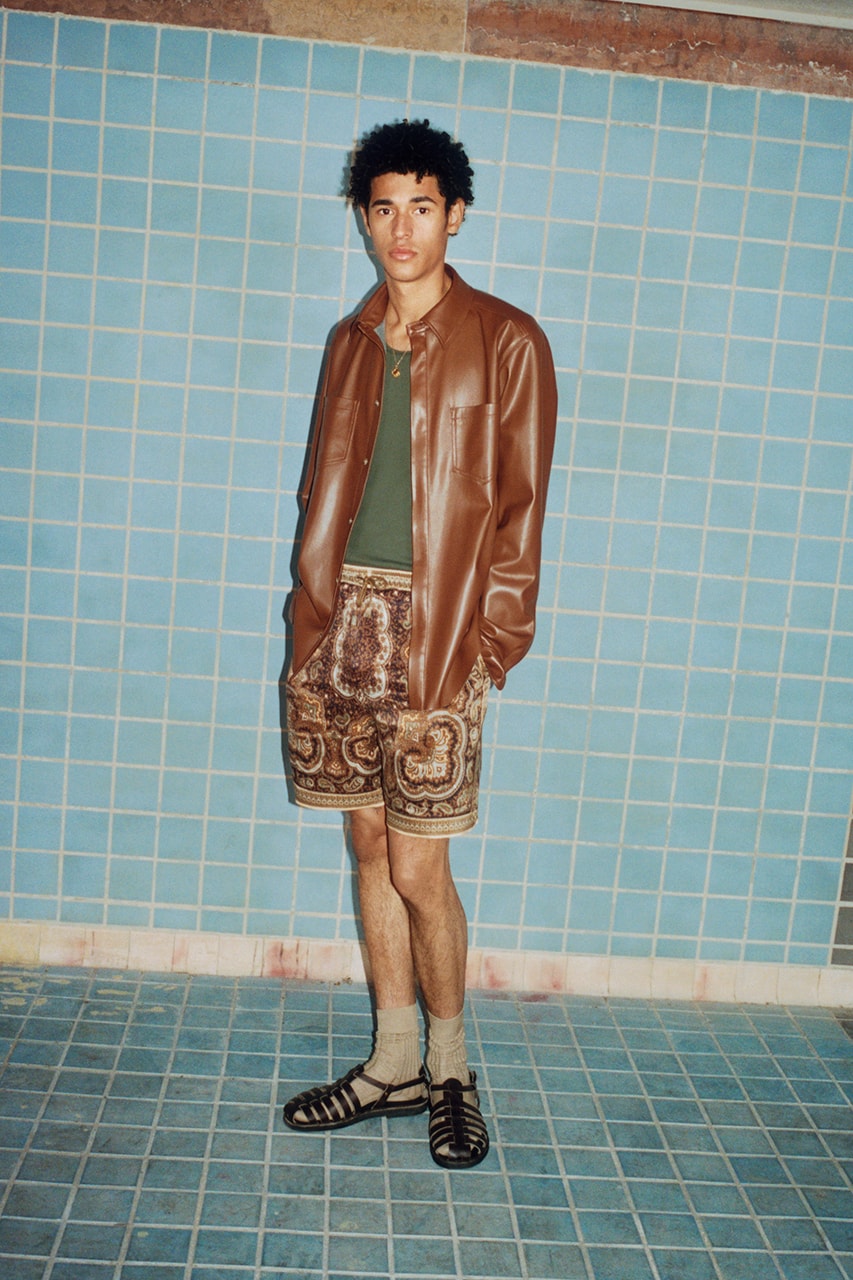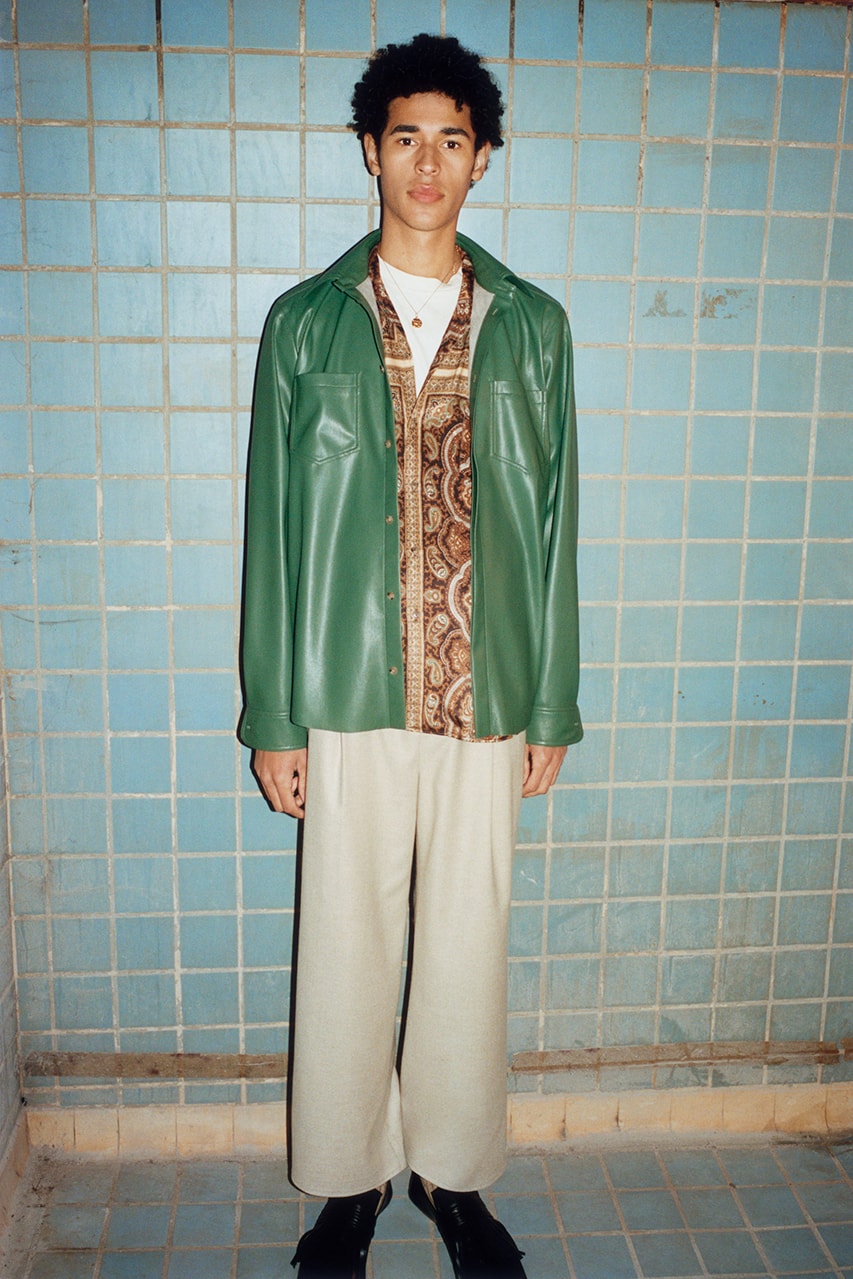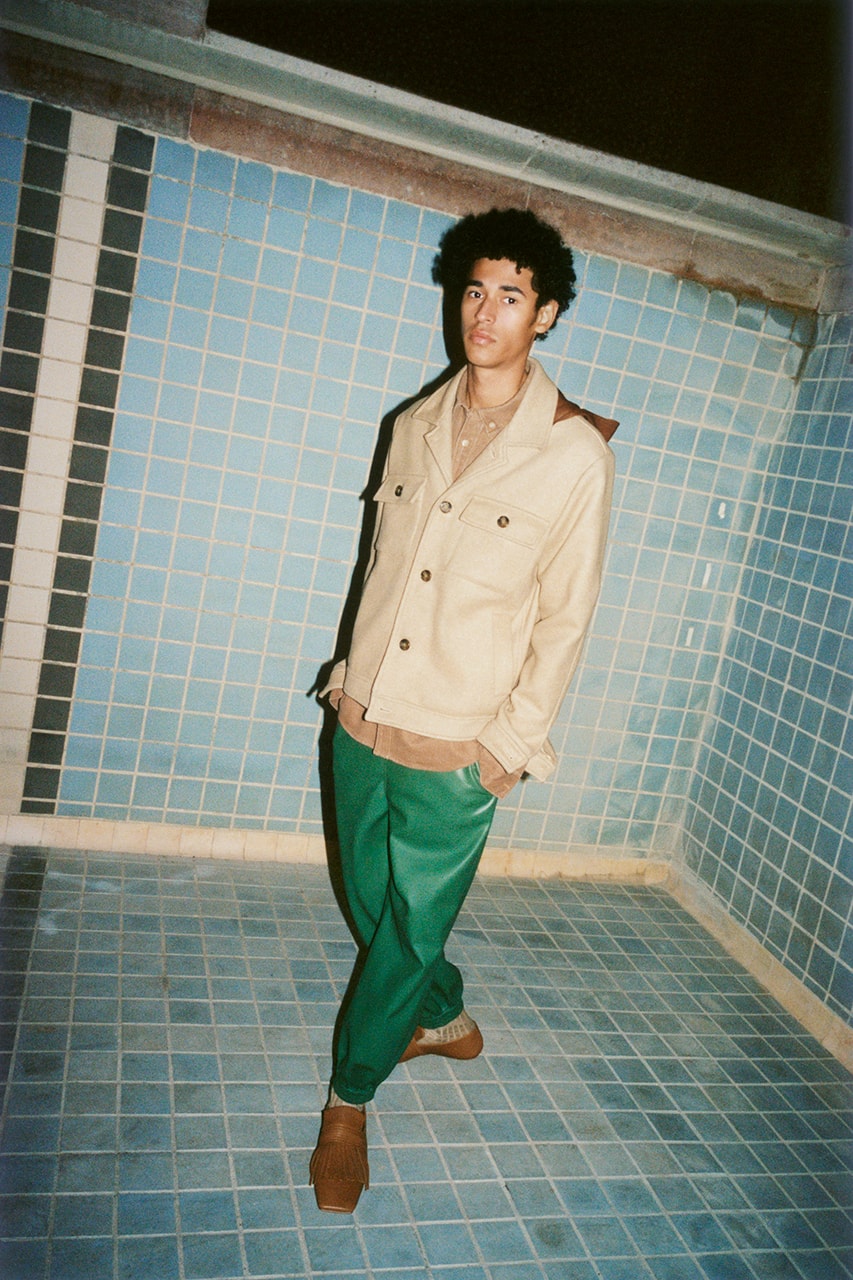 "There's no such thing as a truly sustainable anything," says Alec Leach, founder of sustainable fashion Instagram account Future Dust. "The problem isn't this or that material, it's the whole system."
Synthetic leathers have obvious benefits: as Leach says, these materials "bypass all of the dreadful issues you get with conventional leather — deforestation, nasty chemicals, animal exploitation," but that doesn't exempt them from an intrinsically unsustainable system.
"The golden rule with responsible consumption is always 'buy less, buy better, make it last,'" Leach continues, and on this point real leather has some advantages. "Leather has such a long cultural footprint because it lasts for so long — just think of all those leather jackets that are still going decades later. When you look at it like that, the problems with leather aren't so bad. What's really messed up is taking a material that has such a huge impact and then treating it as if it's disposable."
The conversation around the potential sustainability of real leather is perhaps more complicated than it seems at first. What brands like Filling Pieces are doing — exploring alternatives and, in the meantime, improving the materials they do use — is a step in the right direction. Similarly, plastic-based replacements clearly have some benefits over classic leather production. But these improvements don't mean the job is done. As it stands, brands are attempting an impossible compromise. While they seek more sustainable materials, they are still trying to match outdated definitions of luxury and ever-growing expansion. For fashion to ever be sustainable, it is not organic versus synthetic materials, but about changing levels of consumption.
For more on FASHION, follow us on Instagram @fashionpivot | Twitter: @fashionpivott | Facebook: Fashio0npivott|
If you have a story or suggestion, Email: info@fashionpivot.com
Leave your views in the comment box below
Search Article
– Advertisement –