Karl Lagerfeld's Chanel Couture In Auction; Karlie Kloss Buys i-D Magazine Highlights.
Even though the year is coming to a close, fashion is still outputting discussion-worthy moments. This week saw several moments ranging from pieces headed to auction, acquisition and even special awards.
Leading the charge are over 250 Karl Lagerfeld-designed Chanel haute couture pieces headed to auction. Following on its heels is Karlie Kloss' pending acquisition of i-D Magazine.
Elsewhere, Louis Vuitton (PARIS:MC.PA +0.78%) has renewed Nicolas Ghesquière contract as its women's artistic director; Edward Enninful will be honored at the 2023 Fashion Awards and Tiffany & Co. and Daniel Arsham have teamed up for a Pokémon collaboration.
Below, Hypebeast has rounded up the top fashion stories of the week so you can stay up to date on trends in the industry.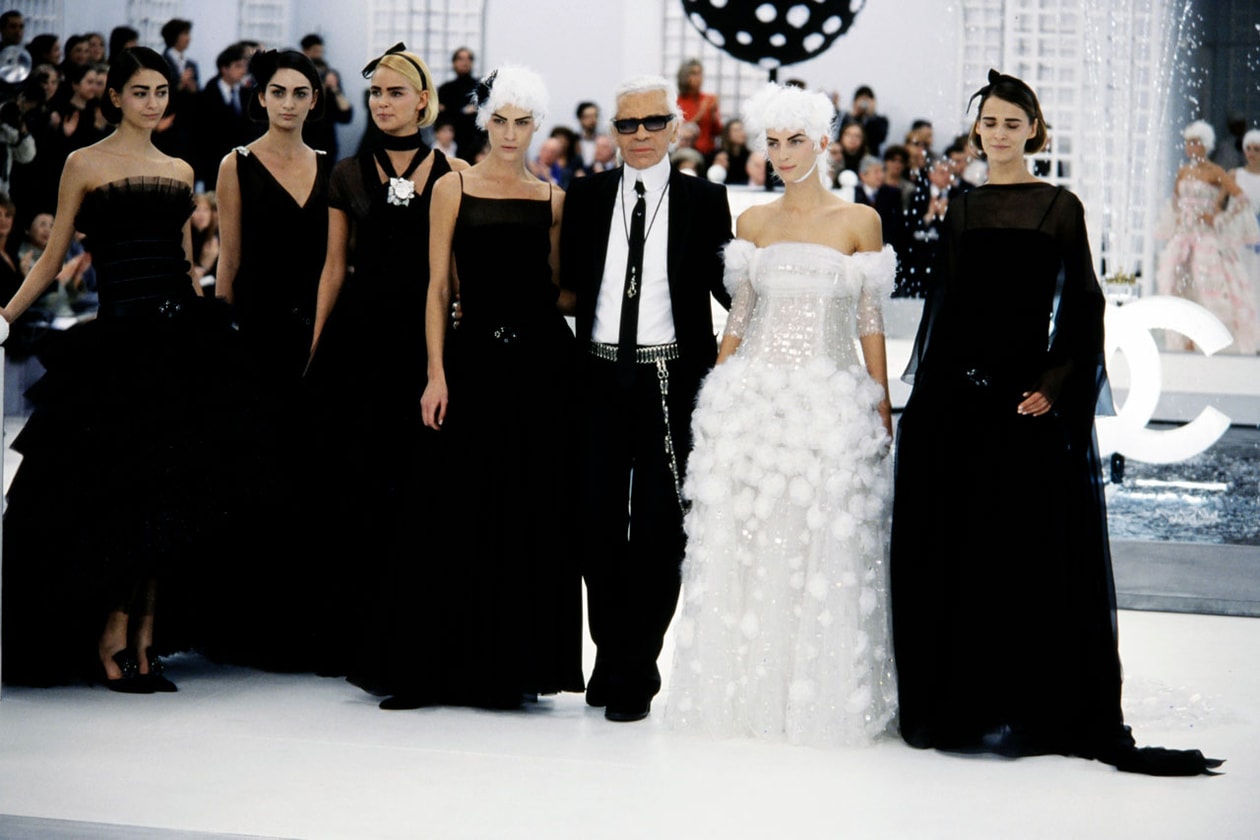 Wwd/Getty Images
An impressive 252 Karl Lagerfeld-designed Chanel haute couture pieces are set to head to auction. The pieces come from the massive collection of French businesswoman, Mouna Ayoub, whose entire couture closet harbors about 2,500 garments.
"[I'm doing this] for two reasons really: Number one, they don't fit me anymore," Ayoub told WWD. "Number two, I really want to give the young generation that didn't know Karl and didn't have the chance to own any haute couture pieces by Karl to own them and wear them and love them like I did — especially since most of them have never been worn."
During Ayoub's former marriage to billionaire advisor Nasser Al-Rashid, she was not allowed to wear clothing that exposed much of her body (i.e. arms, legs or neckline). As such, many of her couture designs were unworn.
The Chanel haute couture pieces will head to auction through Maurice Auction at Pavillon Gabriel on Monday, November 20 at 6:30 p.m. ET and online.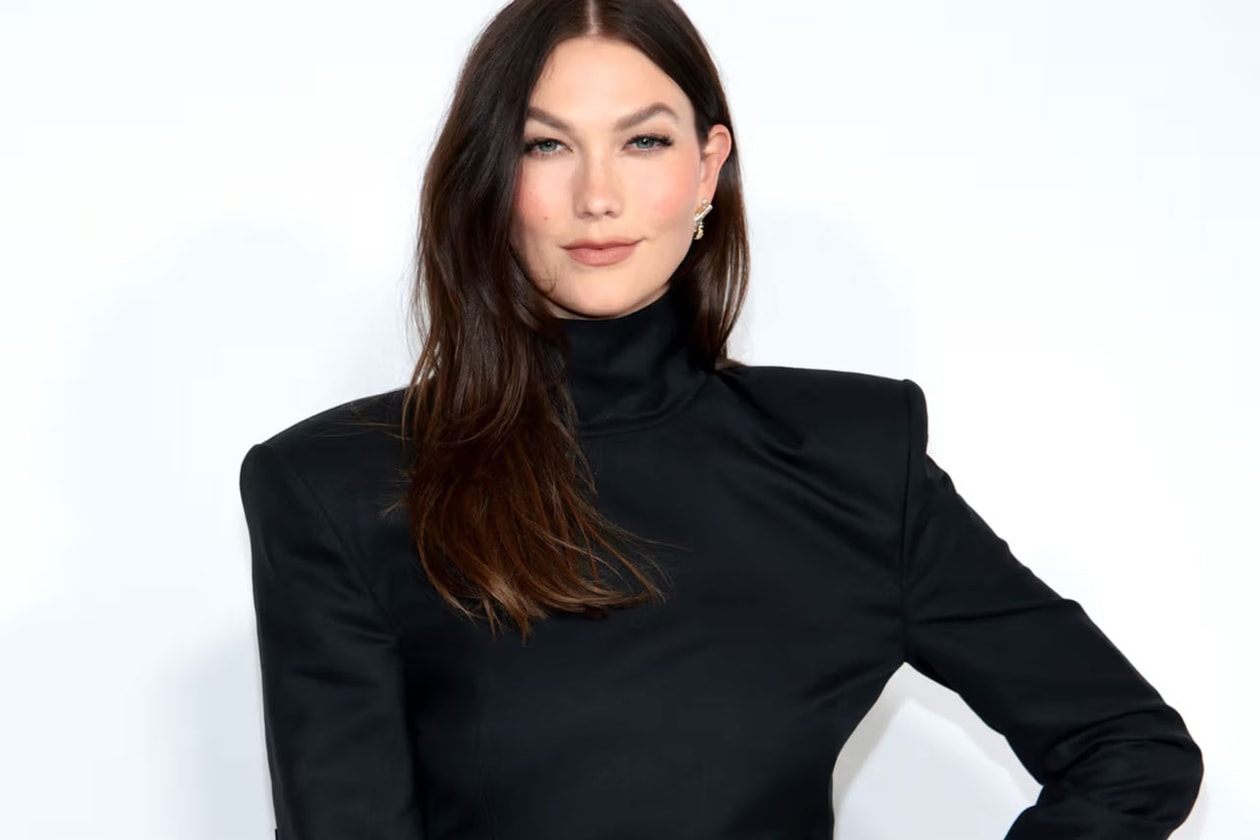 Dimitrios Kambouris/Getty Images
Model and entrepreneur, Karlie Kloss is gearing up to acquire i-D Magazine. The acquisition occurs through Kloss' Bedford Media, which will become i-D Magazine's parent company. Additionally, Karlie Kloss will serve as i-D's chief executive officer and Bedford Media's chairwoman.
i-D's current editor-in-chief, Alastair McKimm, will become the brand's chief creative officer and global editor-in-chief. Previously, Kloss was the lead in a group of investors, which includes the likes of Kaia Gerber and Lewis Hamilton, who acquired W magazine in late 2020 with Bustle Media Group as the publisher.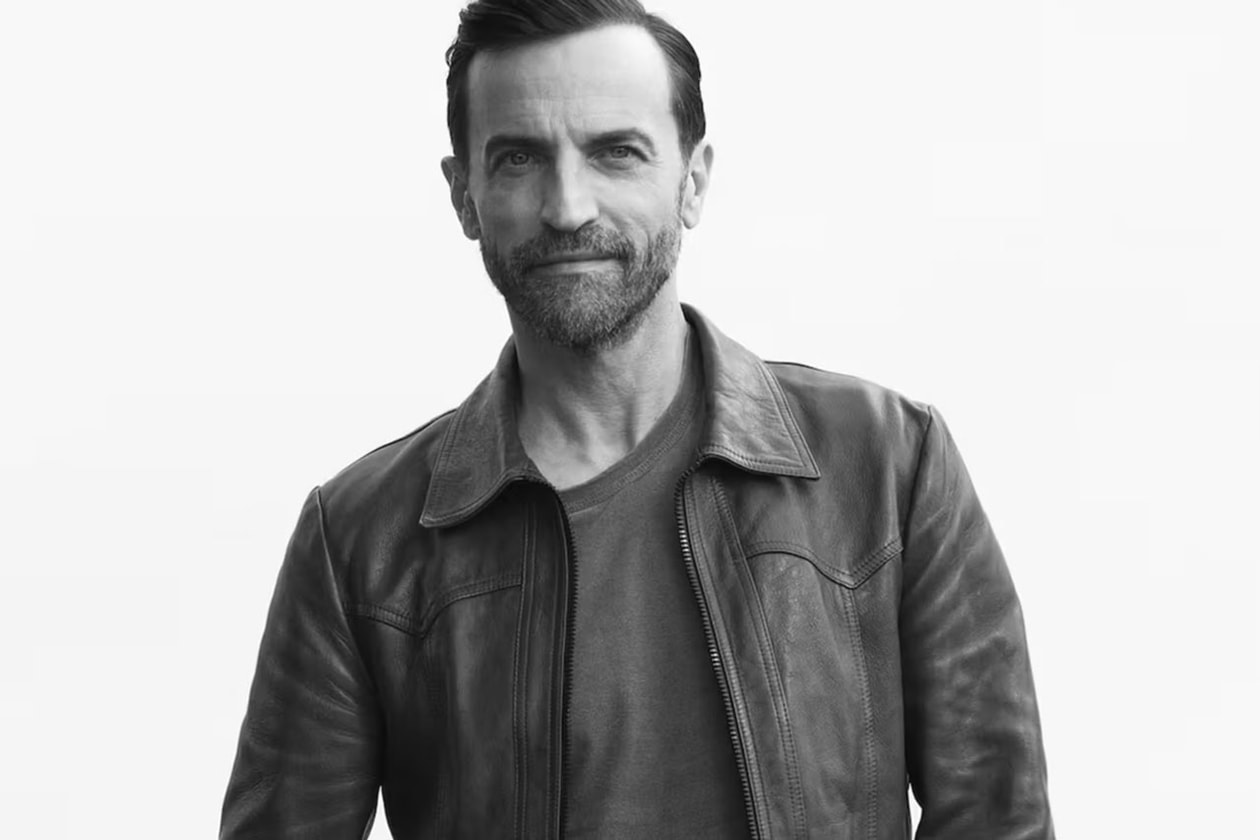 Louis Vuitton
Nicolas Ghesquière is set to continue his role as women's artistic director at Louis Vuitton as the luxury house has extended his contract for another five years.
Currently, the French fashion designer is approaching his 10th anniversary at the house. Therefore, the extension makes for an impressive feat given the current climate of quickly rotating creative directors. Before his time at Louis Vuitton, the designer spent 15 years at Balenciaga – attesting to his deeply skilled fashion experience.
"It is a true honor to continue writing the story of Louis Vuitton," said Ghesquière in a statement. "We began the first chapter ten years ago, defining a new identity based on extraordinary heritage and a constant focus on innovation. In particular, I have had the privilege to harness the talent and expertise of the Maison and its teams to develop new codes."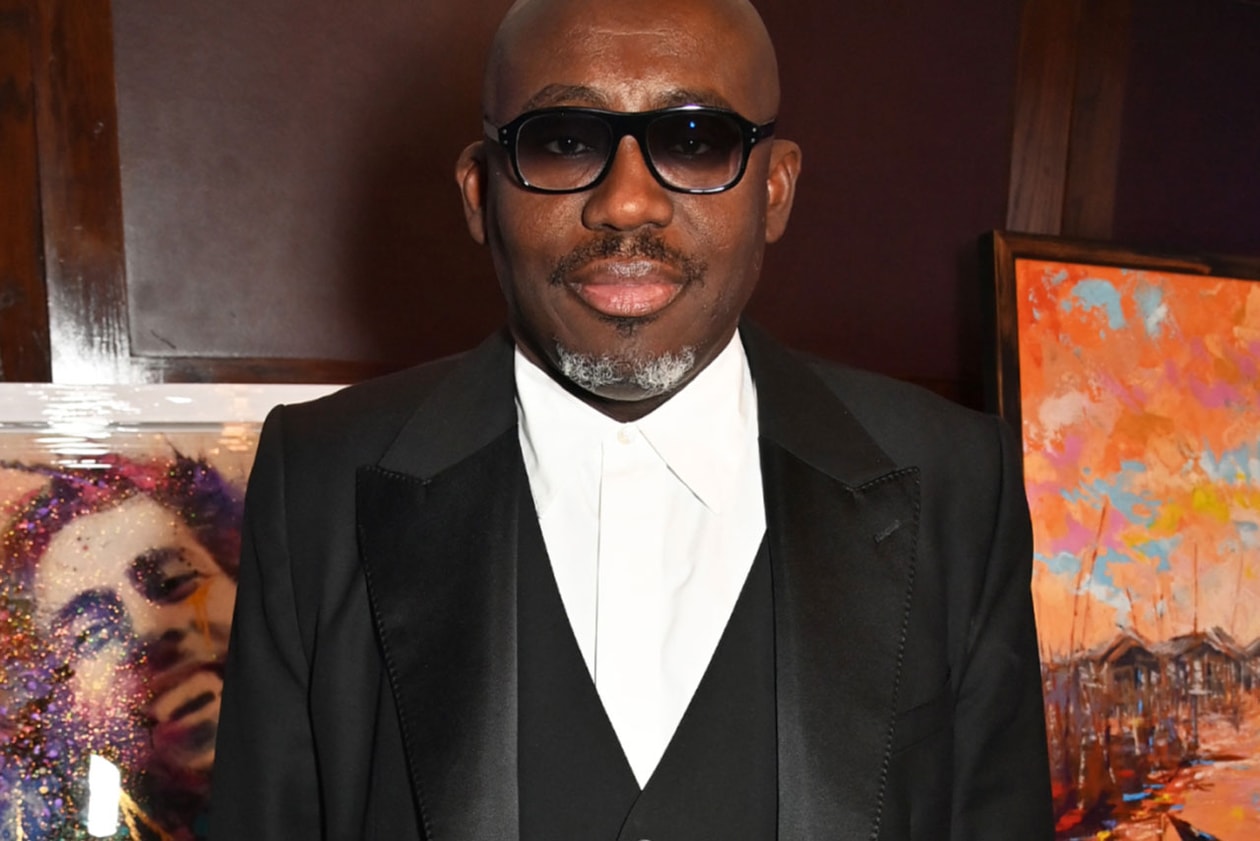 Dave Benett/Getty Images
With the British Fashion Council's 2023 Fashion Awards rapidly approaching, it has been announced that Edward Enninful will receive the Trailblazer Award.
Given Enninful's experience as an international stylist, editor, creative director and of course the Editor-in-Chief of British Vogue, it is only fitting that the Ghanaian-British creative receive the award. Throughout this career, Enninful has graced i-D Magazine, W Magazine, American Vogue, British Vogue and more alongside being awarded an OBE.
Without question, Enninful has been one of the foremost figures in fashion, especially about diversifying the landscape.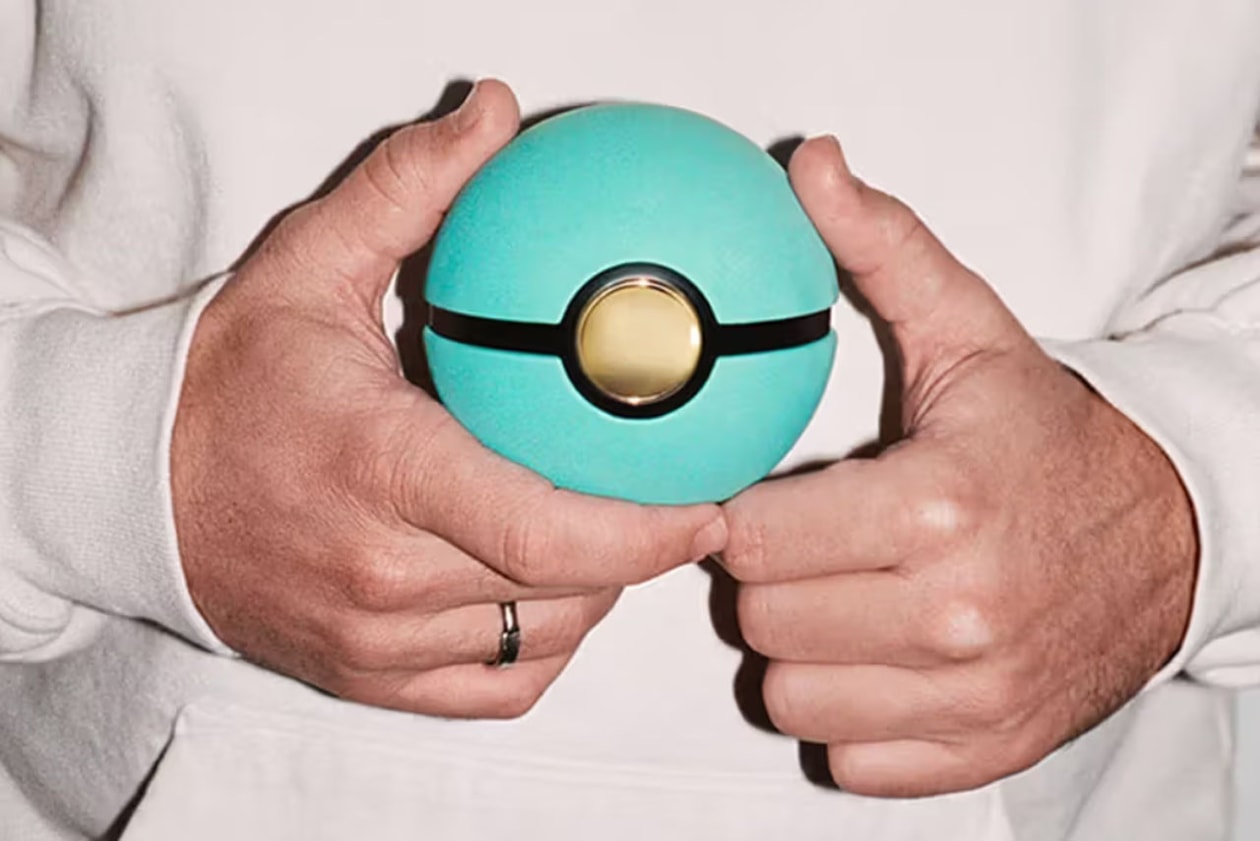 Tiffany & Co.
Tiffany & Co. and Daniel Arsham have teamed up again but this time they are digging into Pokémon. The new collaboration continues Arsham's "Future Relics' style with a collection of oxidized sterling silver necklaces and pendants.
Comprising the collection are six signature Pokémon including Pikachu, Charmander, Squirtle, Jigglypuff, Cubone and Mew. With the characters, Tiffany & Co. and Arsham introduce three jewelry styles – utilizing sterling silver, 18k yellow gold and diamonds.
Ranging in price from $1,290 USD to $29,000 USD, the Tiffany & Co. x Daniel Arsham collection will be available for a limited time.
The Tiffany & Co. x Arsham Studio x Pokémon capsule collection ranges from $1,290 USD to $29,000 USD, and will be available for a limited time.
For more on FASHION, follow us on Instagram @fashionpivot | Twitter: @fashionpivott | Facebook: Fashio0npivott|
If you have a story or suggestion, Email: info@fashionpivot.com
Leave your views in the comment box below
Search Article