Thom Browne Reintroduces Tailoring Classics For Fall 2021
Thom Browne enlists actor David Harbour –starring in Black Widow and Stranger Things– and French artist Anh Duong for its Fall film lookbook shot by Tina Barney at the historic Teviotdale home in upstate New York.
Thom Browne reinterprets ideas from American painting in his own way, creating an enigmatic mood of a couple who love to be together but hate to be alone. Browne sets the scene below:
Upon arrival at Teviotdale, we are greeted by a man (Harbour) and a woman (played by renowned artist Anh Duong) in the driveway of the grand, beloved home. The house is an extension of the couple. Its personified presence is a result of their long, caring relationship. This couple has been together through everything. He knows what she is thinking, and she knows what he will say before he says it. As we follow the couple into the house, they proceed with the quiet pattern of life. Room by room, we are witness to their companionship. They take care of the house and of each other. At times, they are silent, in their own individual worlds. But they always come back together.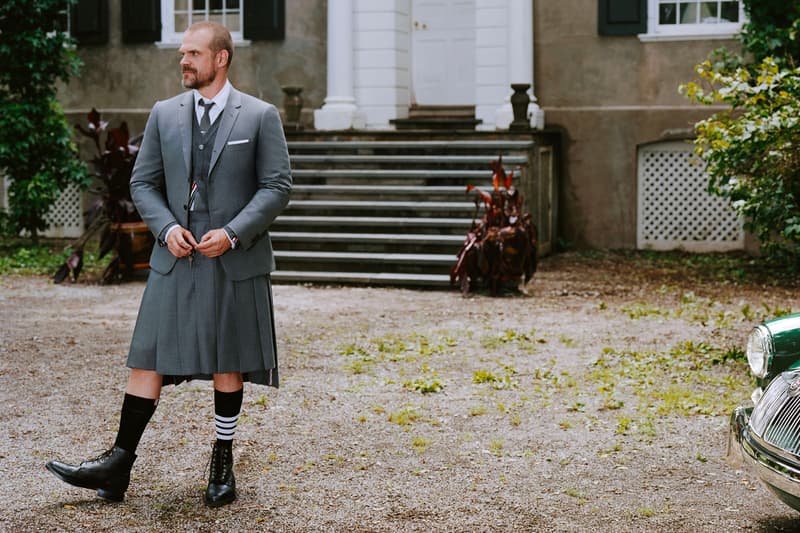 For this unique chapter, Thom Browne reintroduces tailoring classics, most notably the pleated skirts for both men and women challenging conventional norms through new imagery.  "It looks so weird. And there's something so beautifully weird about that image. And I think it's really important that people see that this is how I like to show something that is very classic and commercial," Browne told GQ.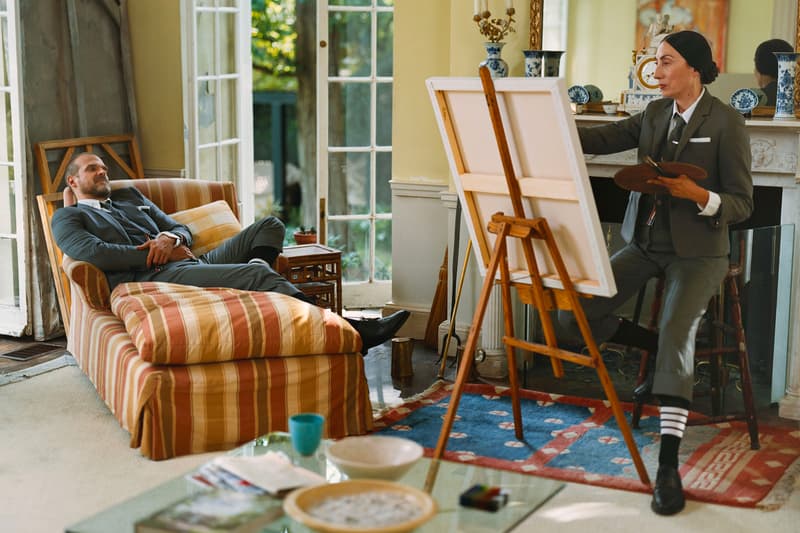 Take a look at the full lookbook above and the short film below, and stay tuned for release info to come.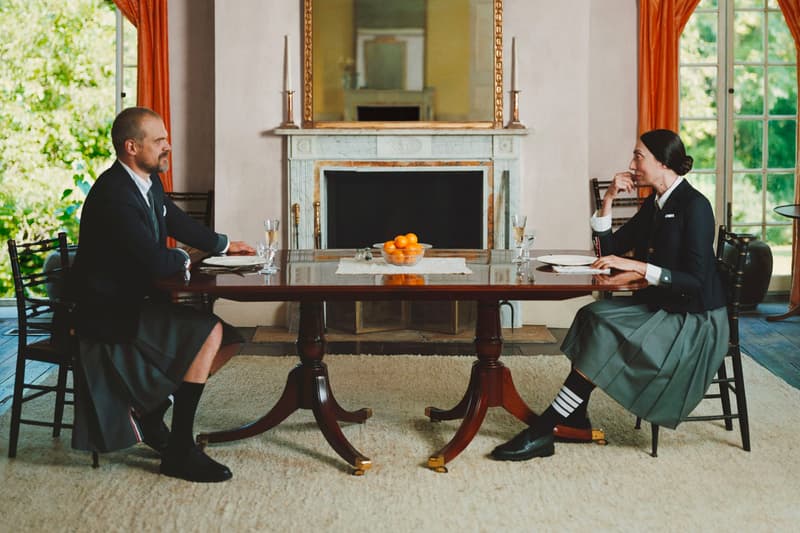 For more on FASHION, follow us on Instagram @fashionpivot | Twitter: @fashionpivott | Facebook: Fashio0npivott|
If you have a story or suggestion, Email: info@fashionpivot.com
Leave your views in the comment box below
Search Article